You are here
The best solution for Bitcoin trading?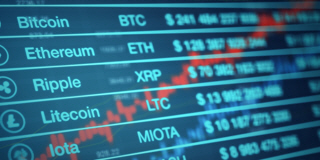 There is probably no other asset class on which opinions are so divided. Some predict the inevitable death of all or some cryptocurrencies, whereas others predict soaring prices, times 10 and more.
---
First things first... Investments in digital assets are considered highly speculative investments and are subject to high volatility and therefore may not be suitable for all investors. Each investor should consider carefully, and possibly with external advice, whether digital assets are suitable for them. Make sure you understand any digital asset before you trade it.
---
How you can trade cryptos
The big debate is not relevant
For a trader it is not relevant who is right and who is wrong in the great cryptocurrency debate. The death or rise to power in the futures of Bitcoin, Ethereum and the others is not what the trader is interested in. A trader is interested in the present and in volatility. Markets, which move today, allow traders to make a profit today. And, boy, do cryptocurrencies offer volatility! 
Daily price movements of 5% or more are the norm, not the exception. For this reason alone, any trader worth his salt, should take a look at trading cryptocurrencies.
Choose the optimal solution
Before diving in the question is what is the best solution to trade Bitcoin, Ethereum, Ripple, Cardano and the other usual suspects? The trader wants a solution, which meets these three criteria:
Easy
Fair
Safe.
The crypto trading offer released by broker WH SelfInvest is the offer, which best meets all these three important criteria. This is a bold claim, so let's have a look at the criteria, one by one.
Easy crypto trading
It is possible to trade more than 15 cryptocurrencies directly against EUR or USD. The trading platform is user-friendly. A mobile platform is available. As a trader you want to start prudently. A minimum order size of only 25 € allows even the most prudent trader to dip his toe in.
Fair crypto trading
Traders can trade the cryptocurrencies directly! Not via a CFD, not via a warrant and not via a fund or an ETF. This is fantastic. All these instruments have inherent disadvantages, which are outside the scope of this article. Trading 15 or more cryptos directly, is perfect for implementing strategies and applying technical analysis.
Warrants, which are popular in Germany and France can only be traded during the exchange hours. CFDs can be traded during the week, but not during the weekend. In this offer prices are provided 24h/24 and 7d/7. Traders can get in and out of a position whenever they want. Perfect for Elon Musk's cryptocurrency tweets during the weekend?
Safe crypto trading
The complicated procedure of setting up a crypto wallet with an exchange is not necessary. All 15 cryptocurrencies are kept on your trading account with a bank. The bank has 360 000 clients and holds a European passport. This bank is located in Luxemburg, which is a AAA rated country and the second biggest financial services centre in the EU, after Frankfurt.
These are the 17 cryptocurrencies, which you can trade directly against EUR or USD on your account.
Bitcoin (XBT)
Ethereum (ETH)
Litecoin (LTC)
Chainlink (LINK)
Ethereum Classic (ETC)
EOS (EOS)
Stellar (XLM)
Tezos (XTZ)
Augur (REP)
Ox (ZRX)
Cardano (ADA)
Uniswap (UNI)
Filecoin (FIL)
Maker (MKR)
Yearn.finance (YFI)
Ripple (XRP)
Bitcoin Cash (BCH)
Visit the WH SelfInvest website for more information on this attractive offer.
---
---
People also read
---
---
"How many millionaires do you know who have become wealthy by investing in savings accounts? I rest my case."
- belegger Robert G. Allen