You are here
Market structure points
Market structure points are important chart patterns, which every trader should keep an eye on:
They indicate key reversal moments.
They are easy to identify, can be used in all time frames and on all instruments.
They can be used in most trading strategies.
They are a good tool to learn how to trade.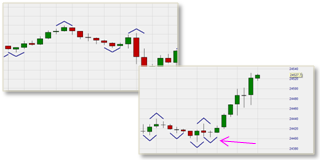 In NanoTrader this chart pattern is detected automatically. The signal is ready to give real-time trading signals.